24 Street Foods of India: Yummy in My Tummy!
You enter a market, and what all you feel is the fragrance of food shooting up your appetite. You stop by to have that mouth-watering Paani Puri, the Dahi Bhallas, the Chaat Papdi and the next moment you see yourself in the paradise of flavours. Until you feel the rush of spices inside you, you haven't had something you could call Street Food. And, Indian Street Food is something that could bring a Tsunami of simple yet exotic flavours within you. You may visit countries and try their prominent street foods, but we bet the taste won't match the one you'll have in the Indian Continent. As diverse as is the country, it experiences a manifold of cuisines, each having at least one speciality of Street Food.
So hang on as we give you major street food goals with the top 24 Street Food of India:
1. Lakhanpur De Balley straight from Jammu and Kashmir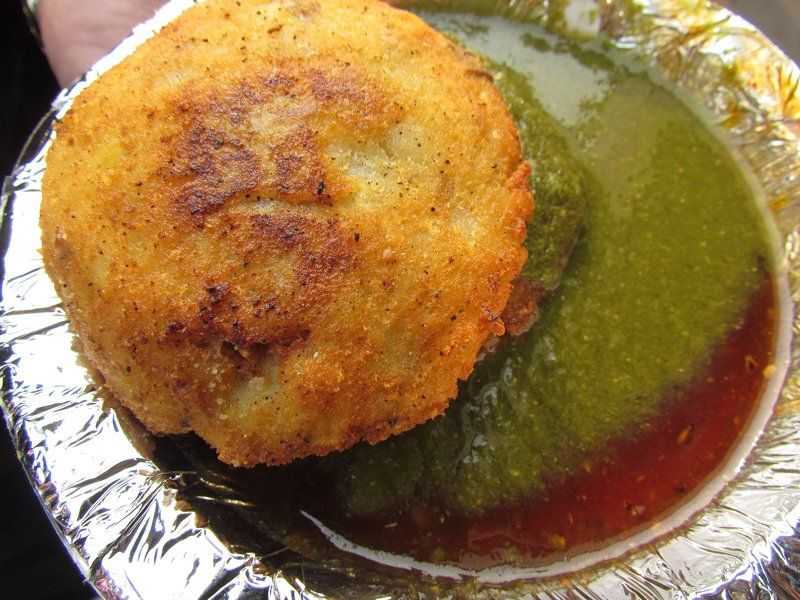 Apart from the entry point of the state, Lakhanpur is also known for its delicious 'Bhalley'. It is a fried snack prepared from pulses served with green chutney and shredded radish. The tangy aroma and mix of spices make this dish one of the most edible street foods throughout the country. As soon as you enter the Lakhanpur lane, you'll see several vendors selling the delish delicacy. This would surely make your breakthrough the street eating stigma, and you'll dig into the yum Bhallas.
2. Momos, the King of Street Food in Delhi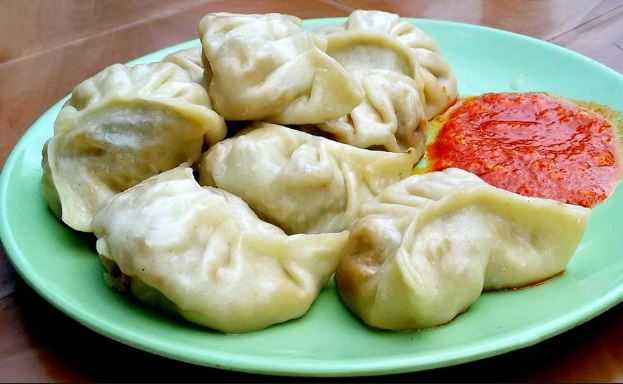 If you are in Delhi, you won't find a single street that doesn't have a momo stall. Momos in Delhi are as famous as Nick and Priyanka's wedding is on social media. Though it is a Tibetan Dish, the North Indians here love it to the core. Adding the twists of masalas and stuffings, a massive variety of momos are sold in the state. Every shop or stall you visit will at least have four types of Momos. From Dolma Aunty's Momos in South Delhi to Momos Point in North Delhi, you'll find hundreds of varieties of this one particular dish. You can't resist the hot piping stuffed dumplings. Mutton, Paneer, Wheat, Tandoori, Fried, Gravy, etc. you name the type, and it will be served. No matter how much you eat these, they'll never be enough!
3. Puchkas, the Tiny Bombs from Bengal
Also known as Gol Gappas and Pani Puri, this tangy, minty street food dish is the best solution for all your mood swings. Crazily loved by the Indian Women, puchkas taste the best when eaten from a roadside stall. No one could ever think that the filling of mashed potato and boiled chickpeas dipped into the coriander water and tamarind paste would taste so heavenly. Also, the spicier it gets, the better it becomes. So waiting for what? Grab some for yourself by from your nearest street vendor.
4. The Famous Vada Pao of Aamchi Mumbai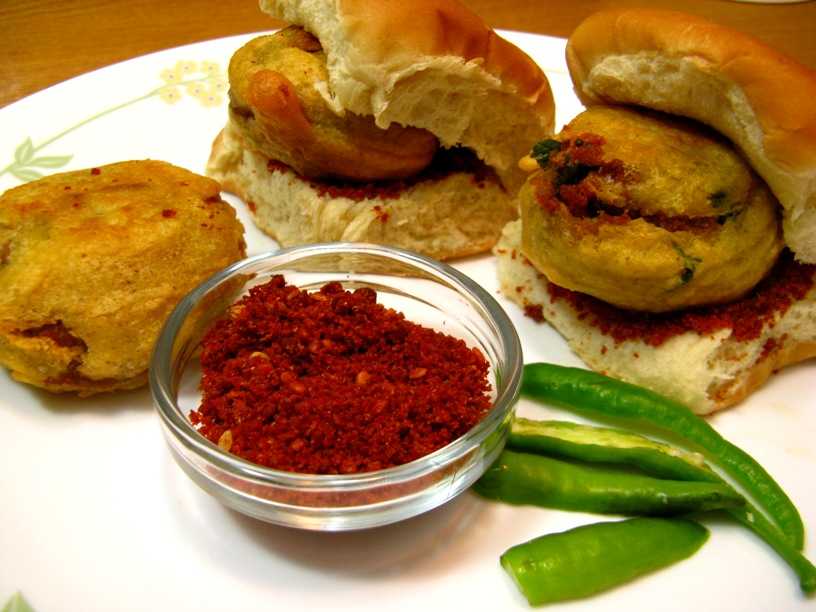 Every Mumbaiker's quick bite, Vada Pao is an Indian Style spicy burger. From a school student to an elite businessman, everyone makes a pit stop at a vada pao stall irrespective of what time of the day it is. This is an authentic Marathi dish that heats up your belly, all thanks to the spicy chillies inside it. To add more to its taste, Vada Pao is served with different chutneys, coriander being the most common one. When in Mumbai it becomes necessary to have one.
5. Dabeli of Gujarat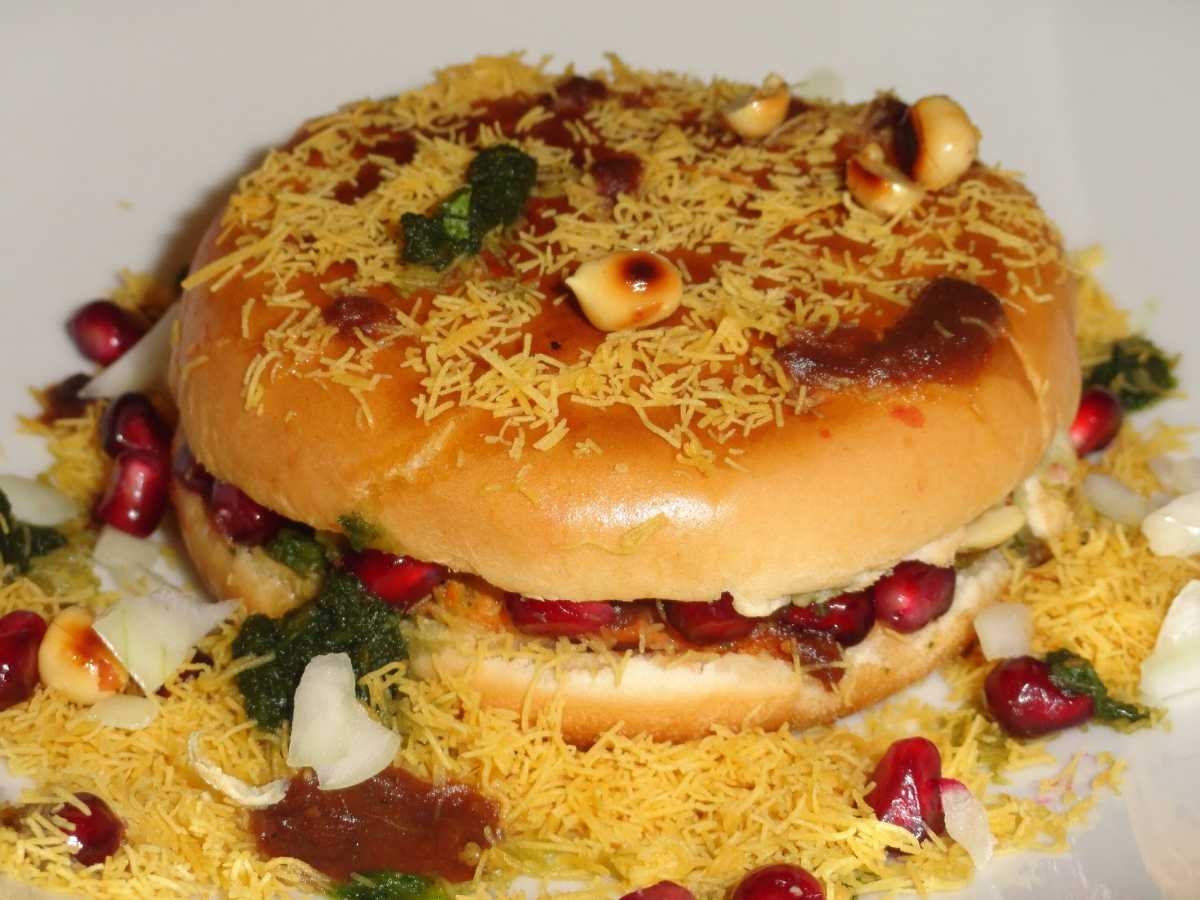 Badeli is a snack food having its roots in Kutch. You'll be surprised to know that around 20 lakh dabelis are consumed per day in the region of Kutch. It is a spicy snack prepared as a mixture of special dabeli masala and boiled potatoes which is then put into a burger like a bun also known as 'ladi pav'. The dish is accompanied by different chutneys like garlic, tamarind, date, chilli, etc. The garnishing of roasted peanuts and pomegranate add seven stars to its taste. Served with namkeen, the aroma of spices in Dabeli will surely hook you to a nearby stall, making you drool over this street food dish…..Read more>>
Source:-holidify