IRCTC Tatkal ticket booking time, rules, charges: Here's how you can do it online
Last minute journeys are almost everyone's tragic story. There is massive rise for booking tatkal tickets at Indian Railways station window everyday. However, to eliminate standing in queues for tatkal tickets, the railways through its catering service provider IRCTC also allows online booking. This is hassle free and handy. However, not many are aware, how a tatkal ticket is booked from IRCTC website. Here's a guide for you to do so.
Step 1 – Create an login ID at IRCTC!
Firstly, register as an individual user on irctc.co.in. Make note that, mobile number and email id are necessary for registration. Once added these information, you can login by entering your user name and password on home page.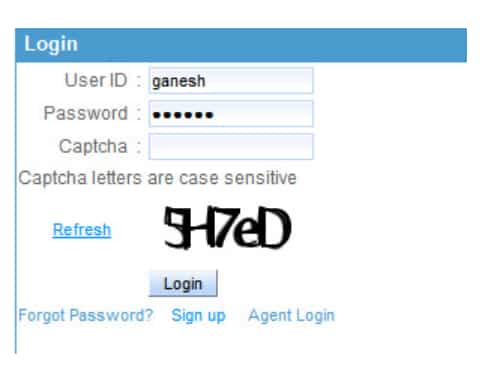 Step 2 – Search your train!
Once you are entered on the IRCTC home page after logging, there is a section called as 'Plan My Journey' page.
Under this, type the travel station to destination station. If the from/to station selected by you are correct in the route of the train, then select date of journey.
There will be a section called as ticket type below, you must select 'e-ticket'. Then click on submit.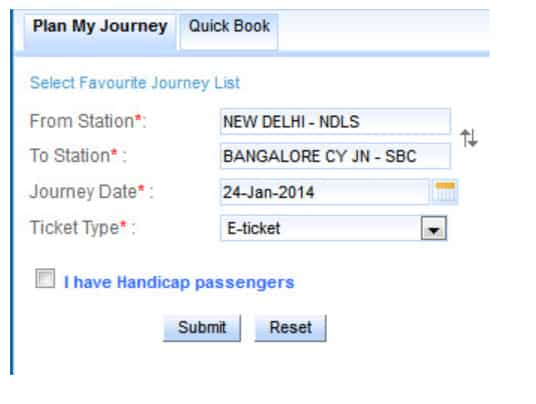 For your information, the Advance Reservation Period (ARP) of Tatkal scheme is reduced from two days to one day excluding the day of journey from the train originating station. For example, if train is to depart from the originating station on the second of the month, the Tatkal quota booking for that particular train will open at 10:00 hrs for AC class (1A/2A/3A/CC/EC/3E)and at 11:00 hrs for Non- AC class(SL/FC/2S) class on the first of the month from originating station.
Step 3 – Select Tatkal tickets!
Once you have entered your destination and travel station, you will be directed towards 'Train List' page. Under this page you must select quota as 'Tatkal'.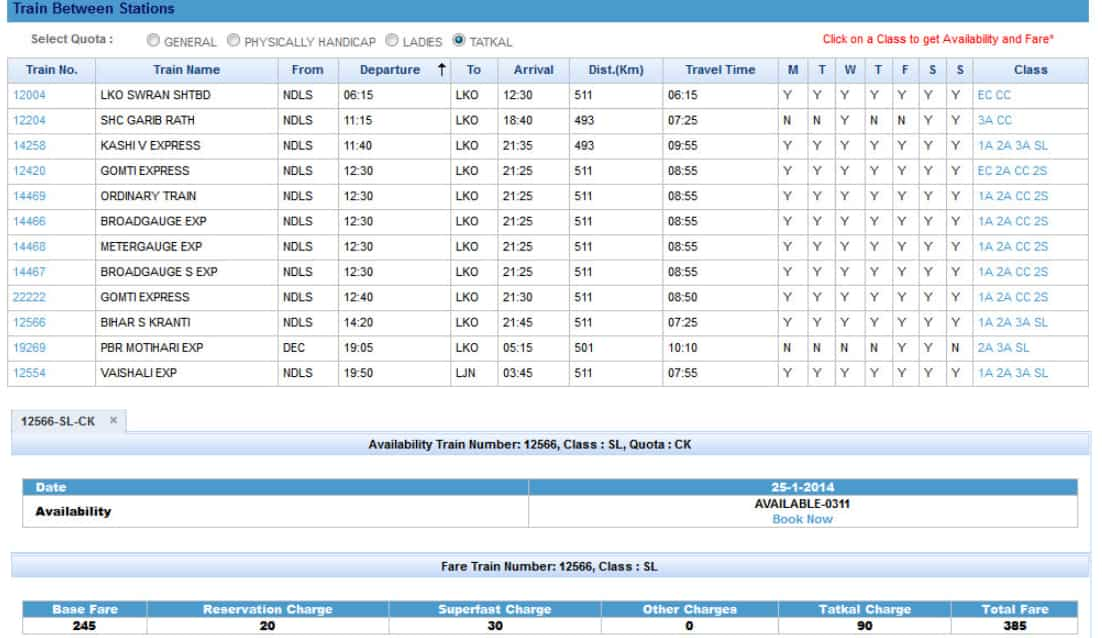 Then, find the train and click on the class in the train list then it will show the details with availability.
For booking tickets, click on Book Now link under availability option. If you wish to select other train, then click on another train class link.
You must make sure to check whether, the train name and station names, Date of journey, Class, Quota, Boarding Point etc. displayed on the top of the page are same as desired by you.

Step 4 – Now how much you can book!
A maximum four passengers per PNR can be booked on Tatkal e-tickets. Enter the name of passengers, age, sex and berth preference for each passenger. The maximum length of names should be restricted to 15 characters.
It needs to be noted that, senior citizen concession is not allowed in Tatkal Quota.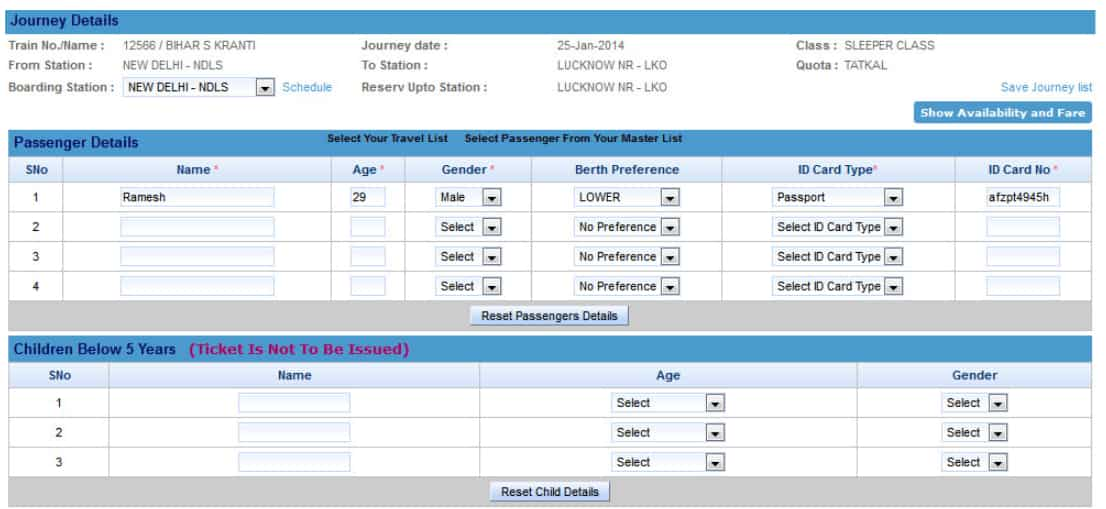 Then click on 'Consider for Auto Upgradation' for automatic class upgradation after charting.
Enter the verification code. Once done, then enter Passenger mobile number to receive the booking and cancellation free sms .
When done above mentioned details, then click on NEXT button.
Step 5 – Make payment!
The payment page appears, when you have followed the above mentioned procedures. You can choose the mode of payment as per your requirement and click on make payment.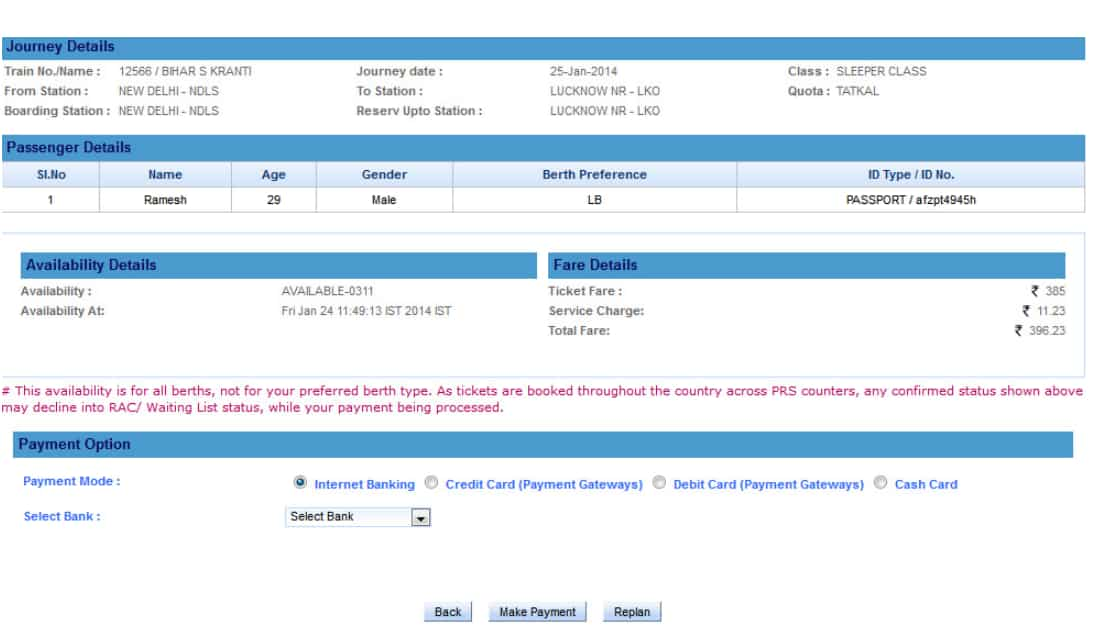 You will get your ticket instantly. After successful payment and booking of accommodations, the User is shown the ticket confirmation details along with a "Print ERS" Button.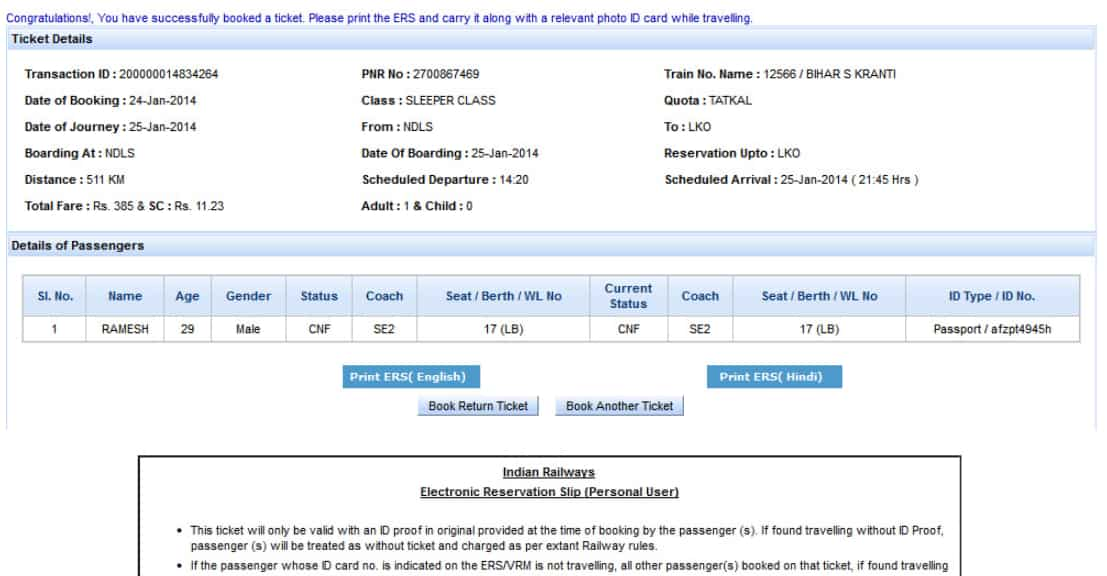 On clicking the button ERS is shown with an option to print.
Hence, now book your tatkal ticket at Indian Railways easily and in just few minutes.
Source:- zeebiz