ONGC jobs for Apprentices Mechanic in Rajahmundry. Last Date to apply: 06 Mar 2017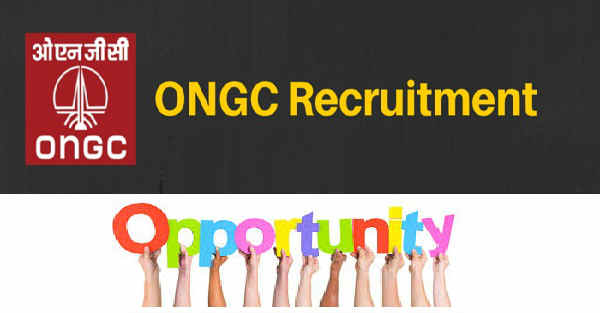 Eligibility : Certificate Course (ITI), 10th Pass (SSC), BSc(Chemistry, Phy), 12th Pass (HSE)
Location : Rajahmundry
Last Date : 06 Mar 2017
Advt. No. RJY/HR/Apprentice/1/2017
Apprentices Jobs recruitment in Oil and Natural Gas Corporation Ltd. (ONGC), Rajahmundry
Trades : Mechanic (Diesel)
No. of Vacancies : 15
Qualification : Passed in 10th class examination or its equivalent and ITI in Mechanic (Diesel)
Trades : Mechanic (Motor Vehicle)
No. of Vacancies : 02
Qualification : Passed in 10th class under 10+2 system of education or its equivalent and ITI in Mechanic (Motor Vehicle)
Trades : Tractor Mechanic
No. of Vacancy : 01
Qualification : Passed in 10th class under 10+2 system of education or its equivalent and ITI in Tractor Mechanic
Trades : Turner
No. of Vacancies : 02
Qualification : Passed in 10th class under 10+2 system of education or its equivalent and ITI in Turner
Trades : Welder (Gas & Electronics)
No. of Vacancies : 06
Qualification : Passed in 10th class under 10+2 system of education or its equivalent and ITI in Welder
Trades : Electrician
No. of Vacancies : 08
Qualification : Passed in 10th class under 10+2 system with science as one of the subject or its equivalent and ITI in Electrician
Trades : Fitter
No. of Vacancies : 16
Qualification : Passed in 10th class under 10+2 system of education or its equivalent and ITI in Fitter
Trades : Driver-cum-Fitter
No. of Vacancies : 02
Qualification : Passed in 10th class under 10+2 system of education or its equivalent and ITI in Mechanic (MV)
Trades : Instrument Mechanic
No. of Vacancies : 06
Qualification : Passed in 10th class under 10+2 system with science as one of the subject or its equivalent and ITI in instrument Mechanic
Trades : Machinist (Grinder)
No. of Vacancies : 02
Qualification : Passed in 10th class under 10+2 system of education or its equivalent and ITI in Machinist/Turner/Machinist (grinder)
Trades : Machinist
No. of Vacancies : 04
Qualification : Passed in 10th class under 10+2 system of education or its equivalent and ITI in Machinist
Trades : Electronics & Mechanic
No. of Vacancies : 03
Qualification : Passed in 10th class under 10+2 system of education or its equivalent and ITI in Electronics & Mechanic
Trades : Surveyor
No. of Vacancies : 03
Qualification : Passed in 10th class under 10+2 system with science and Mathematics as subjects
Trades : Secretarial Assistant
No. of Vacancies : 09
Qualification : 10 + 2 passed (Candidates with 3 years Degree in Arts / Commerce / Science preferred)
Trades : IT & ESMT
No. of Vacancies : 02
Qualification : Passed in 10th class under 10+2 system of education and trade in Information Technology and Electronic system maintenance/ Electronic Mechanic
Trades : Auto Mechanic
No. of Vacancies : 02
Qualification : Passed in 10th class under 10+2 system of education or its equivalent and ITI in Mechanic (Motor Vehicle)
Trades : Chemistry Lab Assistant
No. of Vacancies : 06
Qualification : Passed in 10th class under 10+2 system with science (physics& chemistry and Mathematics as subjects or equivalent. Passed B.Sc with physics and chemistry as subjects /ITI Laboratory assistant (chemical plant)/
Age Limit : The candidate should have attained the age of 14 years and should not have attained the age of 21 years as on 01.03.2017.
Stipend : Monthly stipend will be paid as per the prescribed rates governed by Apprenticeship Act.
Selection Procedure : Shortlisting of candidates will be done based on the percentage of marks obtained in the basic prescribed qualifications as applicable to the respective trade.
Hiring Process : Written-test, Face to Face Interview
Job Role: Mechanic / Fitter / Production
How to apply
After registration candidates have to apply for the eligible posts/ trades in the above mentioned web portal on or before 1700 hrs on 06.03.2017.
Click Here for Job Details & Application Form
Source by freshersworld….